Black Lingerie Striptease
Rebekah is here with her latest scene for you guys. This time she wanted to show you guys her amazing outfit and her sexy curves as well. She went shopping today and found this sexy lingerie in one of the stores, she just couldn't walk away from it so she bought it. It was a bit expensive but we thinks it worth all the money, because she looks so hot in it. Rebekah just couldn't wait to get home and take as many pictures as possible to show you guys. So she tried the sexy black lingerie without any panties, of course. She added a pair of nylons and some red high heels and there you have. Rebekah has such an amazing body, that it would be such a waste to keep it hidden. She took some pictures, but then she started playing with her hairy pussy in front of the camera. If you enjoyed Rebekah's sexy scene you must see Lady Sonia for another sexy MILF in the hottest scene. Hope you liked it and we'll see you tomorrow!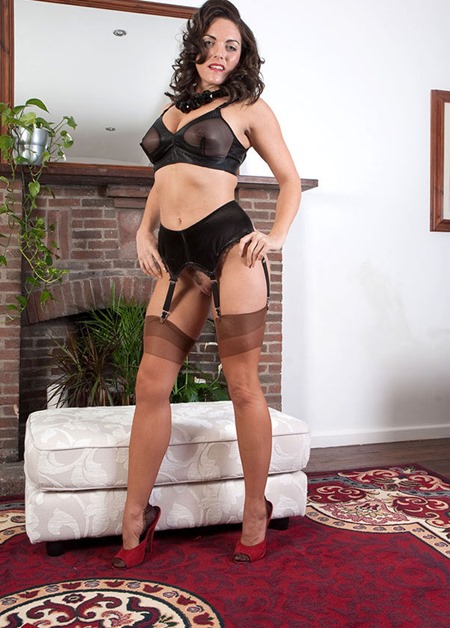 Watch Rebekah posing in her sexy black lingerie!